Hair & Scalp Worries – Are You Getting Good Advice?Welcome to this website.  If you would like to discuss your concerns with an experienced trichologist, Professor B J Stevens FTTS  holds clinics at Gidea Park, Romford RM2 6AU on Tuesdays and Fridays.
You can phone to discuss your concerns prior to making an affordable consultation appointment.
Call 07742 336 337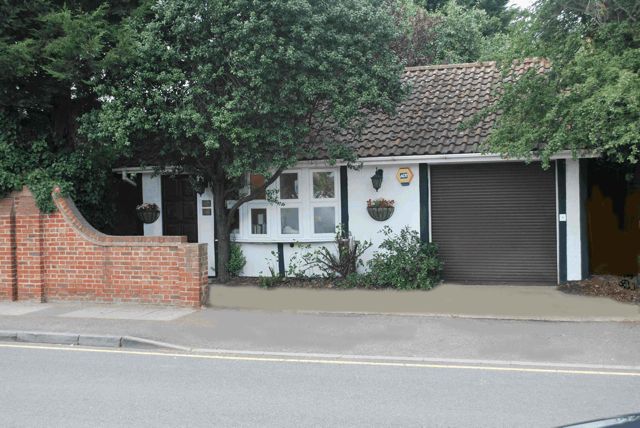 The clinic at 19 Balgores Square, Gidea Park, Romford  RM2 6AU
Home to Hair Clinic-Essex (formerly Gidea Park Trichology Practice) for 41 years. 
             Professor Barry Stevens remains the Consultant-in-charge
Professor B Stevens FTTS
C V
Honorary Professor and Member of the Medical Advisory Board (Clinical and Forensic Trichology) – Dr Batra's Academy.
Fellow of The Trichological Society.
President of The Trichological Society 2014-2016.
International Lecturer, Student Mentor and Examiner in Clinical Trichology.
International Expert Witness.
Continuous private practice in London and Essex since 1967, providing advice, opinion and where appropriate treatments/referrals for hair and scalp in health, disease and distressed circumstances.  Over 16,000 patients suffering hair loss or other scalp problems have attended him.
A pioneer of single hair transplant surgery 40 years ago – the FUE technique developed and perfected by him at that time remains in usage world-wide. He is available to consult and provide independent advice to patients considering surgical procedures and other non-surgical options.
He is a consultant to: Which? Magazine · BBC Watchdog · The Guinness Book of World Records · Pharmaceutical Industry · The media and numerous journalists (UK and overseas) · Trading Standards (UK) The thermal appliance industry (HOT, Phillips, Imetek ) · Unilever · 'Want to be a millionaire' (USA) · Academia worldwide · A Burnet Ltd · Jarden (Europe) Ltd.
He works for 80 + firms of Solicitors worldwide as an accredited APIL Expert Witness in litigation involving scalp and hair-shaft injury due to negligence, adverse product reaction, assault, RTA and drug related matters etc.
He has authored numerous short papers on hair/scalp topics – see .hairscientists.org.
Losing hair (due to  injury, negligence,  disease, genetic inspiration or advancing years)  can be a stressful highly emotional experience,  appearance, self-confidence and enjoyment of life can be adversely affected in either gender.
However the loss of a woman's 'crowning glory' although 'potentially devastating' is not always permanent –  many enjoy a full recovery.
Men who lose hair should be wary of 'magic cures' offered by commercial entities. The characteristic Male Pattern Alopecia is androgen related – which may or may not be managed by certain POM drugs for which the safety of long term usage has yet to be realised (this may take years).  The safety of surgical intervention (transplantation) is proven and currently offers the best compromise available to certain individuals with limited areas of baldness.  It should essentially be performed by an efficient experienced ethical surgical team.
Warning:  the procedure is not appropriate for every man –  Solicitors are experiencing an increase in men looking to sue for poor aesthetic results and where the advancing baldness rapidly exhausts their yield of harvestable follicles, thereby significantly restricting the success they had envisaged (or were led to expect). There is a growing number of disillusioned men who find themselves visually worse off by the procedures received for which they were unsuited.
Professor Stevens was a pioneer of the single hair follicle transplantation technique 40 + years ago.  He is retired from active surgery but is pleased to discuss and advise men / and women contemplating this surgical intervention, and in suitable cases recommend reputable surgeons known to him.
We offer the opportunity of discussing your hair problems and any genuine treatments currently available (their advantages and more especially any disadvantages).
You can phone 07742 336 337 and discuss your worry prior to making a consultation appointment (fee £65) at the practice.  We are here on Tuesdays 9 – 5pm, Fridays 9 – 5pm and Saturdays 9 – noon).
We are consulted by many people with regard to hair loss. We are unable to assist everyone.
We are also consulted following scalp/hair damage triggered by: adverse reactions,  criminal assault,  disease,  genetic inspiration, negligent acts,  etc.
The photographic sequence illustrates a small number of interesting conditions seen by us at this clinic.
The Hair Clinic-Essex 19 Balgores Square, Gidea Park, Romford RM2 6AU
We have been serving Romford, East London and Essex continuously for 50 years.